TIPS FOR ONLINE SHOPPING FOR PLUS SIZE MEN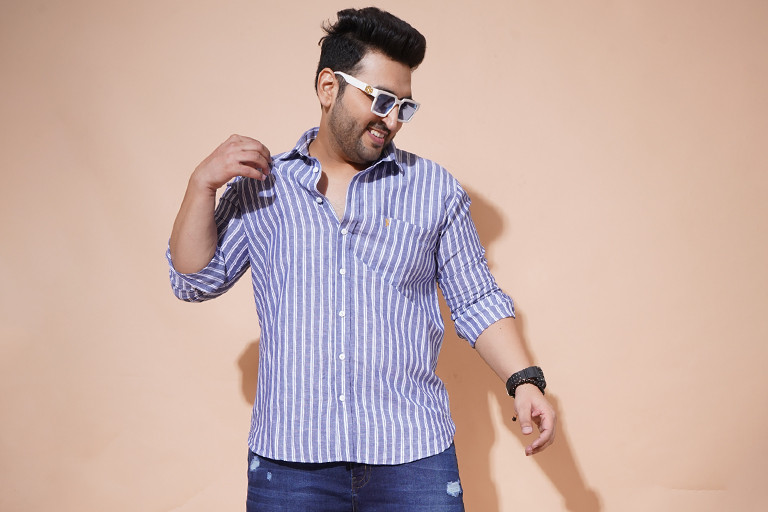 Online shopping has become more popular than ever before because of the advantages it provides, such as the ability to buy whenever you want without being rushed or bothered, it's especially true given how tough it may be to find plus-size clothing for men in stores. Plus-sized guys often have difficulty finding what they want in traditional retailers since the clothing sizes available are limited. You may also compare prices and discover the most economical clothing by shopping online. But shopping online can also be a hassle, If you're new to online plus-size apparel shopping, keep these pointers in mind so you can select clothes that fit your needs and interests.
1. Understand what you're looking for - Making a list is one of the best recommendations for buying plus-size items online. A list can help you keep track of what you're looking for, what size to choose, and other details that will come in handy during the process. Making a list helps you stay focused on what you need to buy when shopping online because there are so many distractions and temptations.
2. Make a Budget- You should have an estimate of how much you want to spend on each item of plus size clothing. Unfortunately, plus-size apparel is frequently more expensive than clothes for smaller sizes. The advantage of shopping online is that discounts and promotions are usually available. As a result, everybody may easily find the products they require at a reasonable price. You'll be able to acquire plus size clothes at prices that aren't available in physical stores. Make sure to inquire about any plus-size apparel specials so you can take advantage of them.You might be able to save even more money by ordering in bulk. If you're buying in large quantities, it's a good idea to shop around for savings. If you buy in volume, you might get a better deal. Discount internet stores provide exclusive bargains such as clearance discounts, allowing you to find clothing at extremely low costs.
3. Quality Check - When purchasing online, one of the simplest methods to determine quality is to stay with a reputable brand. Moreover, check the ratings and review of your plus size clothing to get the best plus size apparel for yourself. Sticking to the brand that you prefer is the safest option because you are aware of the quality of their plus size clothing.
4. Choosing the right size - On the web, this used to be really difficult. Vendors just did not provide much information about apparel sizes. They are now frequently providing accurate dimensions and quality information. However, in order to determine what would fit you, you must first know your specific measurements. You should also take measurements of the clothes in your closet that you feel most at ease in.
5. Policy on Returns - You should consider if the website you are ordering from have a solid return policy or not, because being a plus size guy size issues can always bother you. A website offering easy and hassle free exchange and returns is a blessing for all the plus size men. John Pride offers a 30 day return and exchange policy, which no other plus size online store brand offers.
Online clothing shopping for plus size men is highly convenient, cost-effective, and hassle-free. You'll discover that there are so many choices available that finding the correct thing is no longer a challenge. You will be able to have the goods transported directly to your home once you have found the perfect thing at the appropriate price, making the entire buying process much easier. It's important to remember that buying from a reputable internet retailer makes all the difference.