Store Credits is a form of refund given to customers in their account on the www.johnpride.in website by the JohnPride team against their previous orders which have been returned.
Once you have been informed by the team that the necessary store credits have been credited in your account, please follow the following steps.
Step 1: LOGIN using the Mobile number you Signed Up or Placed your Order.
*It is mandatory to Login in order to Redeem your Store Credits.
Step 2: Once you have logged in, you can check your Wallet/Store Credit Balance by following the steps:
Step 3: While placing a new order, you can easily use the amount in your wallet.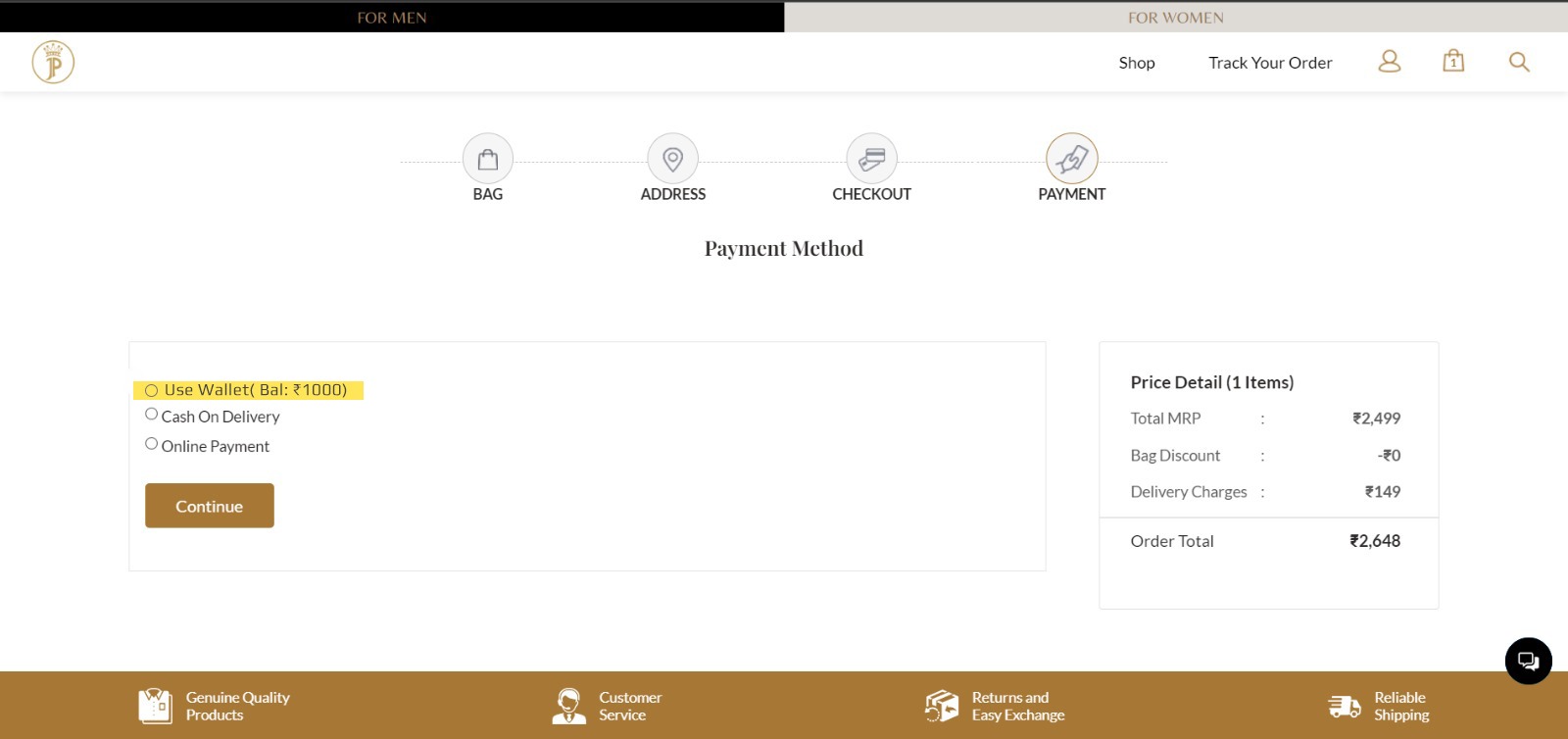 Hence, this is the overall process of redeeming the store credits. If you have any further queries, please feel free to reach out to us, Email: support@johnpride.in, Call/WhatsApp: +91-9599969498