SUMMER APPROPRIATE FITS FOR PLUS SIZE MEN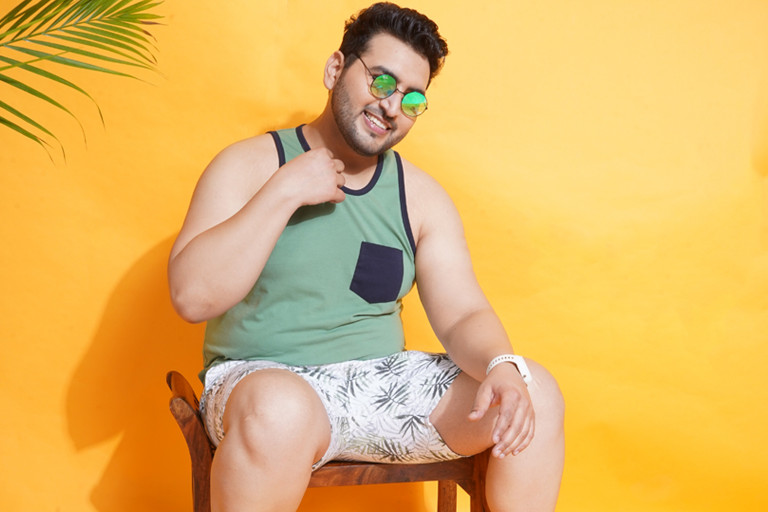 If the summer season finds you wearing the same old shorts and t-shirts week after week, leaving you bored and with a blank mind, you've come to the right place. A little sartorial inspiration is all you need to refresh your casual style when it comes to men's plus-size attire. Don't worry, we've got you covered. We have included all of the cool summer fashion designs and casual summer ensembles that you can wear on a regular basis. It encourages you to defy the rules of uniformity and offers a welcome respite from today's modern, monotonous, and polished appearance.
Choosing the appropriate fabric - Every season has its own set of ideal materials and weights. Summer fabrics are lighter and have looser weaves, allowing heat to escape and keeping you cool all day. The majority of wardrobe basics for men, such as summer T-shirts, are made of 100% cotton or cotton elastane. Choose textiles that are elastic if possible, as you will be moving around a lot.
The favorite summer color- It's either colorful or not at all. While the weight and breathability of cloth should always come first, color should always come second. The "lighter and brighter" method may easily be used to summarize all of your ensembles this season, which is all about hues and patterns. Simply choose your favorite colors and replace them with lighter shades. Summer is a great time to play around with carefree colors, pastels, and lighter shades of all your favorite core colors. It also brings a change in your overall dressing style.
Personal preferences are constantly present to set you apart from the pack. However, there are a few things that happen to everyone. Stick to the essentials and experiment with your summer comfort outfits.
1. SOLID COLOR SHORTS WITH FLORAL SHIRTS: Floral Shirts have always been a staple of men's style. Also, floral shirts provide an edgy look. However, you must strike a balance between your top and bottom clothing. As a result, match your shirt with solid-colored shorts. The floral pattern will add a fresh appeal, while the one-color shorts will bring the outfit together. It's also a fantastic beach suit. Simply pair them with white shoes or slippers, as appropriate, and you're ready to rock the summer style.
2. RELAXED FIT DENIMS AND BASIC TEES: You can always wear a solid basic tee if the floral prints are too much for you. Basic tees for big boys are always a good choice for putting together a fashionable summer look. So, wear your favorite jeans with a white or black tee. Wear dark or washed Denim to create a striking contrast.
3. CHINOS ON A SOLID POLO: Chinos are quite popular nowadays and it's taking over formal trousers and suit pants. These are also a breath of fresh air in otherwise routine life. If your wardrobe is looking a little drab, try pairing chinos with basic polo shirts. The outfit is appropriate for a semi-formal business meeting. You can also add a blazer to your ensemble to add refinement. To keep the look balanced, you should use black or brown formal shoes.
In the winter, looking sharp is simple, but when temperatures soar to dangerous levels, it becomes more difficult. Fortunately, looking attractive and remaining cool don't have to be mutually exclusive. These outfit inspirations are to the rescue.