Master the Art of Plus-Size Men's Fashion: Style Your Shirts for Every Occasion with John Pride
Prepare to unlock your fashion potential as we explore the intricacies of styling three distinct shirt patterns: solids, stripes, and prints. From essential tips to creative ideas, we'll help you curate impeccable looks that reflect your individuality. Get ready to conquer the fashion scene with John Pride and showcase your unique style like never before.
Stripes:
A striped shirt is a versatile wardrobe staple that can be dressed up or down for various occasions. For a casual look, pair it with dark jeans and sneakers. For a more sophisticated ensemble, tuck it into tailored trousers and add a blazer. Do not miss out on experimenting with different color combinations and accessories to create unique and stylish outfits.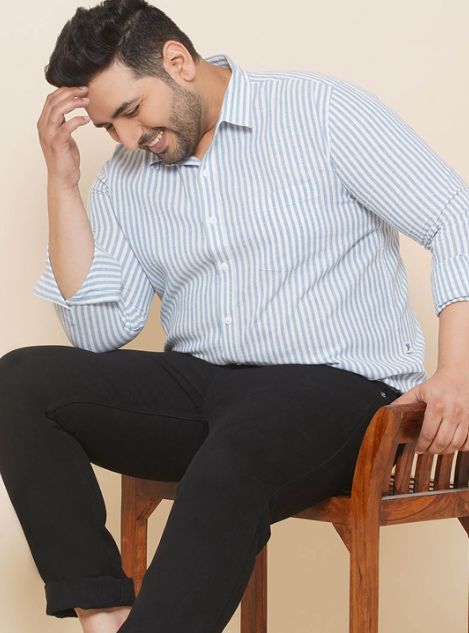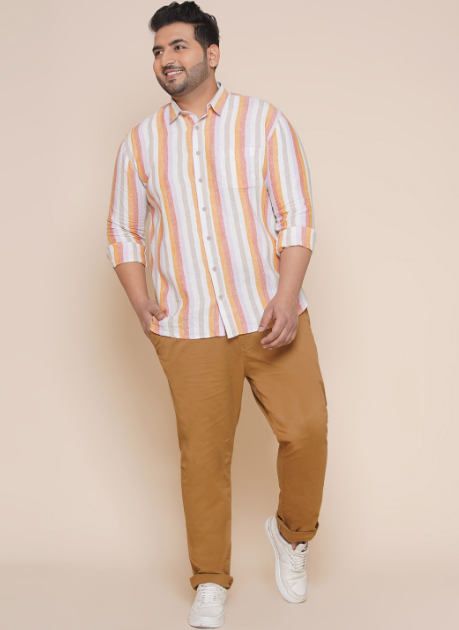 Solids:
A solid shirt is a timeless classic that offers endless styling possibilities. For a smart and polished look, pair it with dress pants and a tailored blazer. For a more casual vibe, wear it untucked with slim-fit jeans and sneakers. Experiment with layering by adding a denim jacket or a stylish cardigan. The simplicity of a solid shirt allows you to play with bold accessories and statement pieces to elevate your outfit effortlessly.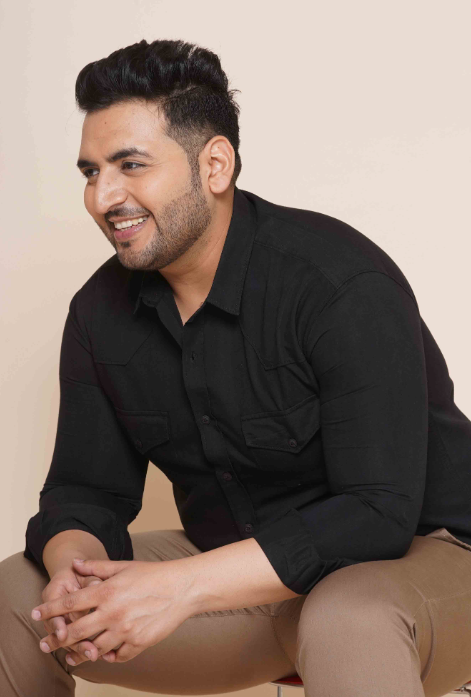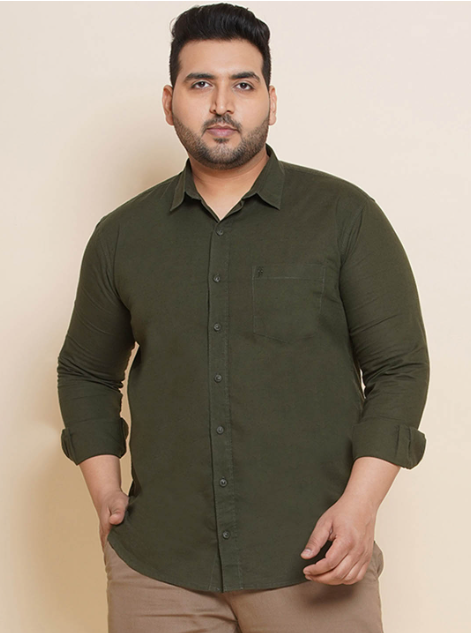 Solid patterned half sleeve shirts are a perfect blend of style and comfort. Pair them with shorts or chinos for a relaxed yet fashionable summer look.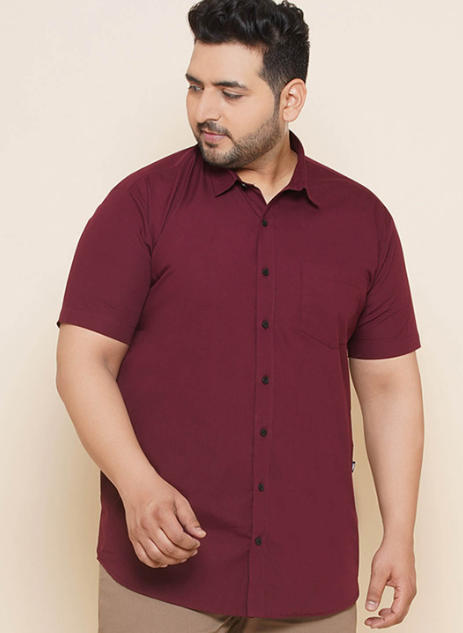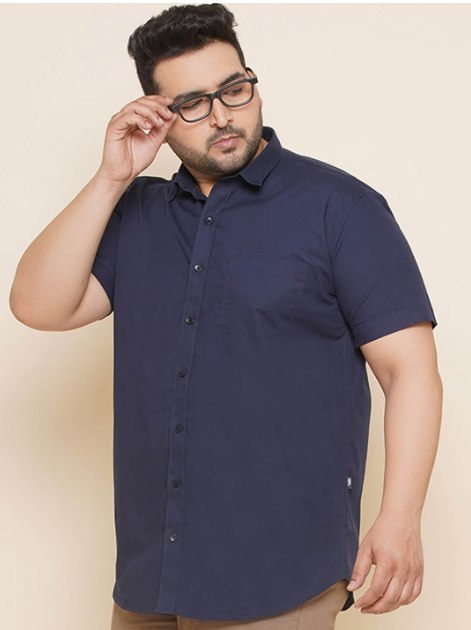 Print:
Print shirts add a fun and unique touch to your outfits. Choose shirts with cool patterns like flowers or geometric shapes to make a bold statement. Pair them with plain pants or shorts to let the shirt stand out, or try mixing different patterns for a trendy look. With print shirts, you can show off your personal style and create a fashionable impact wherever you go.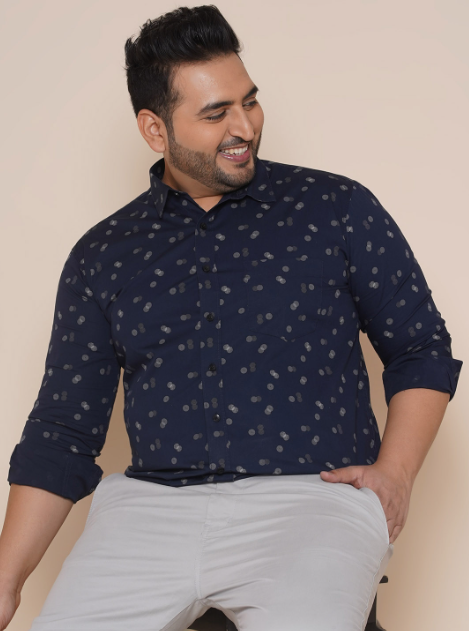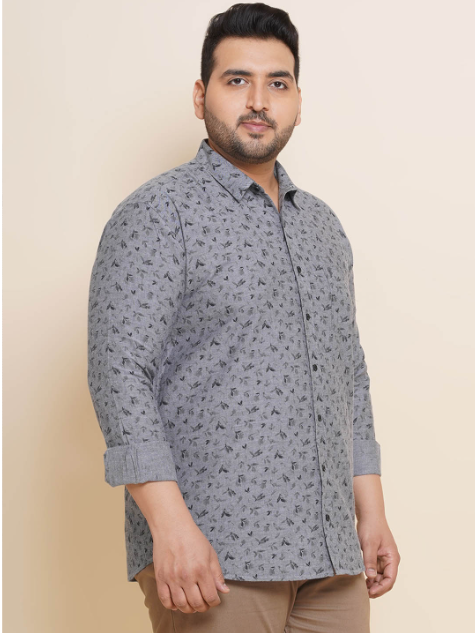 In conclusion, with John Pride's guidance, you can confidently style solid, striped, and print shirts for any occasion. Keep in mind that you embrace your fashion choices, express your individuality and eventually conquer the world of plus-size men's fashion.
Check out John Pride's vast shirt collection here.