FROM DESK TO CHIC: STYLING TIPS FOR PLUS SIZE OFFICE OUTFITS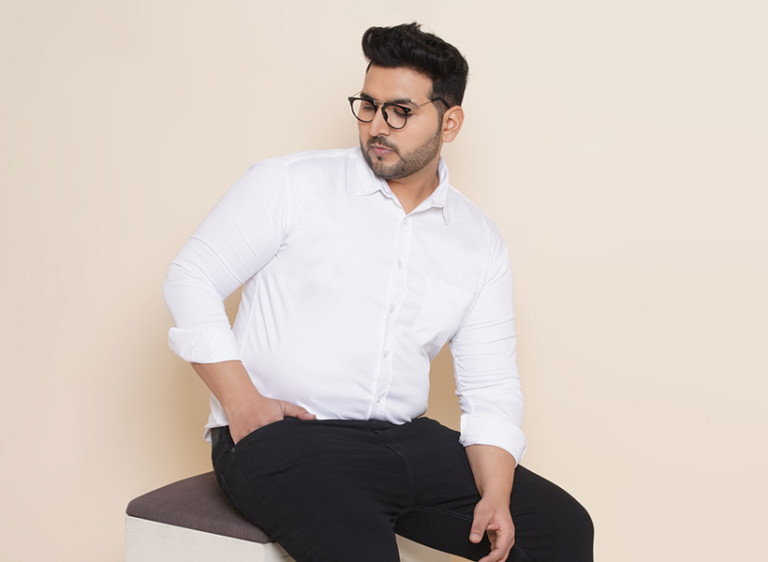 Dressing for success has never been more inclusive or empowering! In this guide, we'll help you navigate the world of professional fashion, offering inspiration and practical advice to create stylish and sophisticated looks that exude confidence in any corporate setting. Get ready to elevate your office wardrobe with our exclusive tips and recommendations!
Upper wear
Striped Shirts:
Striped shirts are a versatile and timeless choice for office attire. Whether it's vertical pinstripes or bold horizontal stripes, they add a touch of sophistication to any professional ensemble. Stripes can create an illusion of length and make the wearer appear slimmer. Opt for classic colour combinations like navy and white or experiment with bolder hues to showcase your personal style. Striped shirts can be paired with tailored trousers, creating a polished and put-together look for the office.
Solid Coloured Shirts:
Solid coloured shirts are a staple in office fashion. They offer a clean and sleek aesthetic, making them highly versatile and easy to pair with other pieces. Solid colured shirts come in a variety of shades, allowing you to choose hues that complement your complexion and reflect your personal style. From classic white and subtle pastels to bold jewel tones, these shirts provide a foundation for creating sophisticated and professional outfits.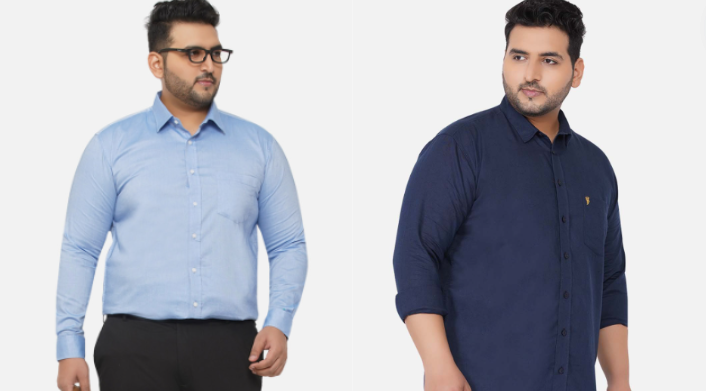 Half Sleeve Shirts:
Half sleeve shirts offer a stylish alternative to traditional long-sleeve options, especially in warmer climates or more casual office environments. They provide a comfortable and breathable option without compromising professionalism. Half sleeve shirts are available in various styles, from fitted to loose and flowing designs. They can be paired with tailored trousers, to create a modern look. When choosing half sleeve shirts, consider the fabric, fit, and colours that suit both your comfort and the office dress code.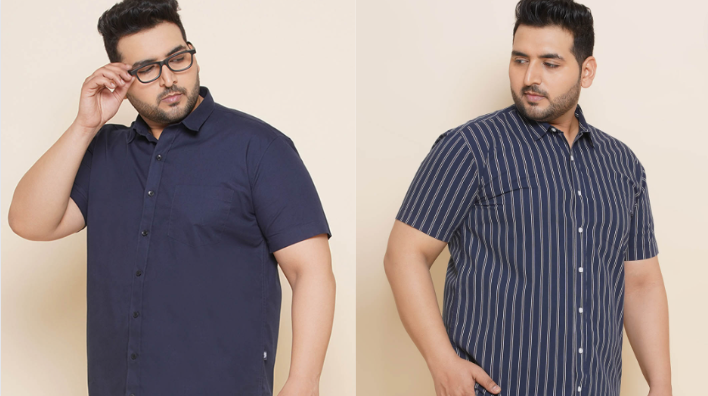 Lowerwear
Formal Trousers:
Formal trousers are a staple in any professional wardrobe. They are designed with a more tailored and structured fit, typically made from high-quality fabrics such as wool or polyester blends. These trousers are characterized by their clean lines, straight or slightly tapered leg, and a crease down the front. Formal trousers are available in various colours, including classic black, navy, and gray, allowing for versatile pairing with different shirts and blazers. They are perfect for formal or conservative office settings, providing a polished and professional appearance when paired with dress shirts, blouses, or blazers.
Chinos:
Chinos offer a more casual and relaxed alternative to formal trousers while still maintaining a smart appearance. They are typically made from cotton twill fabric, which is durable, comfortable, and breathable. Chinos have a straight or slightly tapered leg, with a casual and laid-back vibe. They are available in a wide range of colours, including khaki, beige, olive, and navy, allowing for greater versatility in outfit combinations. Chinos can be dressed up or down, making them suitable for both casual and business-casual office environments. Pair them with a button-down shirt or a blouse, and add a blazer for a more refined look. They offer comfort and style without compromising professionalism.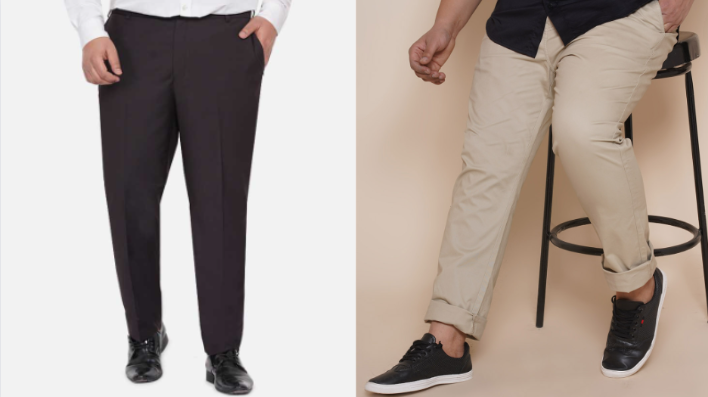 In conclusion, investing in the right office attire can significantly impact your professional image. With the right mix of clothing, including shirts and trousers, you can create polished, stylish, and confident looks that make a lasting impression in any workplace.