BEST FORMAL COMBOS FOR MEN
By:

Dipty Nagpal

Aug 24, 2022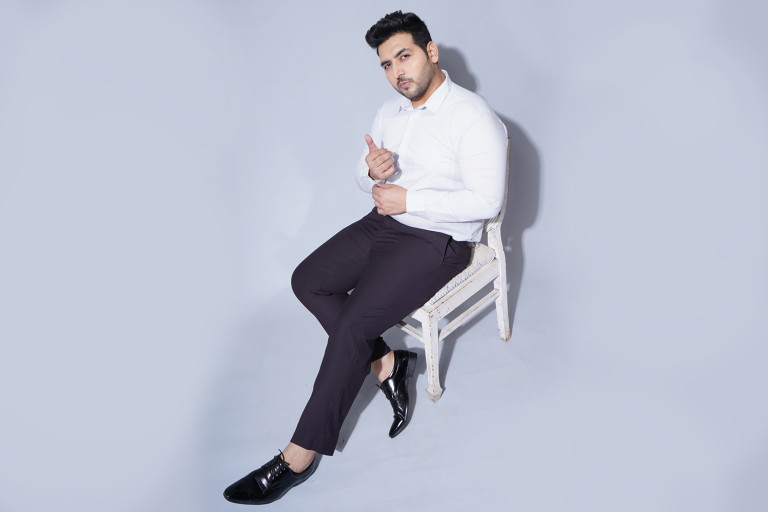 Dressing up every day being a plus size may appear to be a stressful task it becomes more dreadful if you don't know the first letter of contrasts and colour combinations. You might even end up wearing the wrong clothes, making you appear completely unprofessional. However, you are not the only man on the planet who suffers as a result of the web of colours and contrasts.
Since the nineteenth century, formal attire has evolved. Nonetheless, if you are perplexed to infinity and beyond, we have compiled this style guide for you. You can now effortlessly look your best at work, parties, weddings, and other occasions. Examine various plus size formal pant shirt style outfit ideas for plus size men to look dapper. Discover the various rules for selecting the best combination.
Plus Size men's shirt and Pant combinations for common everyday colours! Pants in plus size are a staple in a plus size man's wardrobe, possibly because they come in a variety of colours, each of which is more promising than the others. If being experimental isn't your thing and you'd rather stick to traditional colours, there are options in black, blues, and browns. This is how you can wear your plus size pants with your favourite plus size shirt.
You can't go wrong with the black pant and shirt look! - An outfit is only effective if it matches your style and complements your fashion sense. Although the plus size black pant isn't a new addition to your wardrobe, I'm sure you still struggle to pair it with an appropriate shirt. Especially if you're rushing to work and haven't decided what to wear. Matching shirts would undoubtedly be plentiful with your plus size black pant! When paired with a shirt that adds colour and complements your style statement plus size black pant combination is a winner. Choose a plus size black pant white shirt combination for a clean and spotless appearance, as this is how you'll keep it minimal and stylish at the same time.
Don't underestimate the versatility of this grey pant/shirt outfit! – Plus size Black trousers are always a little boring, which is why we have grey ones. Grey is adaptable, but not as adaptable as black. It's a good middle ground between black and white. For the modern, fashionable plus size man, a grey pants combination can be an excellent choice. If you're having trouble with the plus size grey trousers matching plus size shirt look, try a very light cream or blue shirt in plus size in contrast to the plus size grey chinos. Another option is to wear plus size grey pants and a white shirt. A baby pink shirt or a powder blue shirt in plus size would also do wonders.
Brown pant and shirt outfit - a mix of edginess and elegance - For those who are tired of the usual black and blue plus size men's pants combination, the plus size brown pant matching shirt can serve as a sophisticated yet classy alternative. When choosing brown colours, you must be as cautious as a cat. The plus size brown pants look great with cream, off-white, and pastel colours like orange, peach, and pink.
Colour over white with white pants and peppy shirts! - A classic look would be a plus size white pant combination with a plus size shirt with checks or even a sober blue. White goes well with formal combinations, and you'd look great for both formal and informal occasions. Have you put together your blue pant and shirt ensemble? What goes well with your favourite pair of blue pants? Have you worn it with a white shirt yet? The plus size blue pant white shirt look is both formal and casual. It appears simple because it is a timeless classic, but it is a formal pant shirt style look that you would die for!
To look good, make sure that your outfits are coordinated. A cohesive outfit means that all of your clothes are from the same family. This also means that casual pant attire should not be mixed with formal pant attire unless you want to look like a scarecrow in front of the crowd.