Arsh: A Firsthand Account of Embracing John Pride's Plus-Size Fashion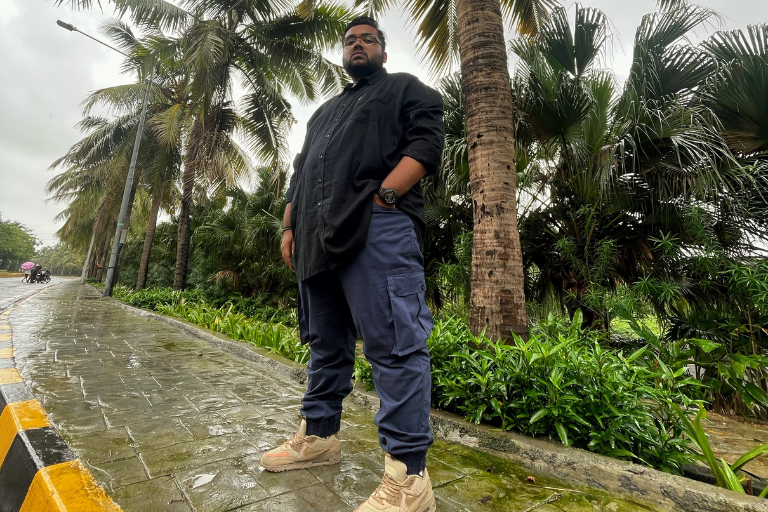 Finding the perfect blend of style and comfort can often feel like a difficult quest. John Pride, a brand that strives for inclusivity and self-expression, has been redefining fashion experiences for individuals of all sizes. We had the pleasure of connecting with Arsh, who generously shared his personal insights on how John Pride's clothing has transformed his style and confidence. Join us as we explore Arsh's journey and his encounters with fashion that speaks volumes.
Initial Impressions and Emotions
Arsh's first encounter with John Pride clothing was a revelation. He shares, "The moment you put on John Pride clothing, you're met with a perfect fit that oozes with extravagance. The satisfaction of the perfect fit helps a positive shopping experience."
Confidence Reinvented
Clothing isn't just about what you wear – it's about how it makes you feel. Arsh explains, "When a John Pride outfit fits flawlessly, it has a magical effect on your confidence. The comfort and allure of John Pride's designs elevate your self-assuredness and make you feel optimistic."
The Power of Unique Colors and Patterns
John Pride's clothing isn't just about fit – it's a statement of style. Arsh recalls, "The distinctive colours and patterns in John Pride clothing grab attention in the best way possible. The bold choices are noticeable – I've received compliments on how the colours and patterns truly stand out."
Confidence Unveiled at Every Turn
Everyday moments become extraordinary when you are feeling confident. Arsh shares a memorable experience, saying, "For my daily office and casual style, John Pride has been my go-to choice. I've received several compliments from colleagues, peers, team members, and even managers that has added a new layer of confidence and style to my daily routine. I've proudly recommended John Pride to them on numerous instances."
The Epitome of Personal Style
In John Pride's wide-range collection, Arsh has found his personal style. He explains, "The Sand Tone Stretch Premium Polo and Charcoal Fade Ripped jeans are my favourite combination. The colour coordination and the comfortable fabric not only enhance my confidence but also align perfectly with my swag."
Arsh's journey with John Pride's plus-size fashion summarises the brand's mission to empower individuals. From the initial moment of trying on a John Pride outfit to receiving compliments that boost his confidence, Arsh showcases the transformative power of John Pride's clothing that fits well and aligns with personal style. Arsh's story serves as an inspiration, reminding us that fashion isn't merely about garments; it's about the empowerment and confidence that we find.