TAKE PRIDE IN PLUS
By:

Dipty Nagpal

Jan 25, 2022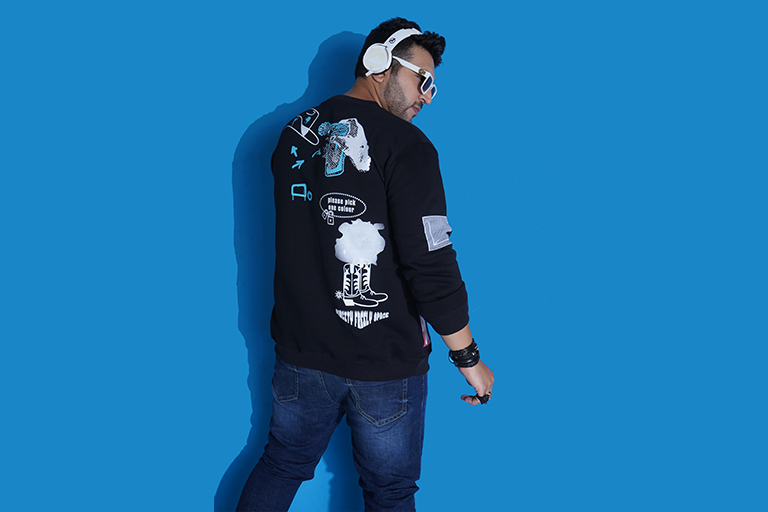 Body positivity is a pre-eminent word these days. It's not just limited to dictonary, it's making way through people's lives and affecting them in the most optimistic manner. It has definately gone mainstream and encourages you to accept yourself for who you are with all the scars, 'thunder' thighs, stomach rolls, and other aspects which society has always shunned.
Fashion brands have made conscious decisions to stay woke by including bigger, darker, curvier bodies in their advertising. In this woke exercise, we hardly ever see men who do not conform to the conventional beauty standards being featured on magazine covers or advertisements. Although the body positivity movement did not start off with a gender-specific focus, women have largely been at the forefront frustrated by their bodies being constantly dissected in public. But, eating disorders and body anxiety for men are on the rise and it's time they played a larger role in the discussion. Plus size women have come a long way and are heading in the right direction. But is that enough? What about the plus-size men? The terminology "plus-size" is not gender-biased. The fashion industry has now begun accelerating its efforts in enclasping plus-size men as well. Various brands have entered the plus-size men shopping segment. The plus-size men's clothing is not only available in-store rather a lot of brands are engrossed in plus-size shopping online in India. They are not just limited to plus-size online jeans but provide a wide variety like plus-size shirts, plus-size sweatshirts, plus-size coats, plus-size jackets, plus-size trousers, and whatnot. You name it and you get it.
While dealing with plus-size shopping online in India, it is made sure that plus-size models are endorsing it because it helps establish faith, a sense of connection, and trust among the plus-size consumers. They have someone to look upon and instead of being doubtful about their body, they feel positive and accept themselves as they are. Furthermore, having plus-size models means breaking the stereotypes and pushing the barriers. It's about having pride in yourself. Fortunately, incredible men across the world are working every day to expand the acceptance of all body types. These men are breaking free from so-called "plus-size" rules and embracing a vast spectrum of aesthetics and styles.
It marks the beginning of an era where men too celebrate themselves, they have freedom in their mind, faith in their words, and pride in their hearts. Just like 75 years back India fought for its independence, now is the time to free plus-size men from all the negativity and sufferings. This Republic Day takes pride in plus. Begin the journey of being confident, extravagant, fashionable, aesthetic, stylish, and most importantly be you, who you are. Forget about what people think of you and be comfortable in your skin #takeprideinplus. Take the first step and the evolving plus-size fashion industry is here to help plus-size men. The new age plus size fashion industry is evidently entering in the plus size clothing online in India and providing alternatives to make plus size men more confident.
So, this Republic Day vouch for, Freedom in mind, Faith in hearts and pride in hearts and take pride in plus.