STYLE YOUR COMFORTABLE DENIMS ACCORDING TO YOUR BODY'S DEMAND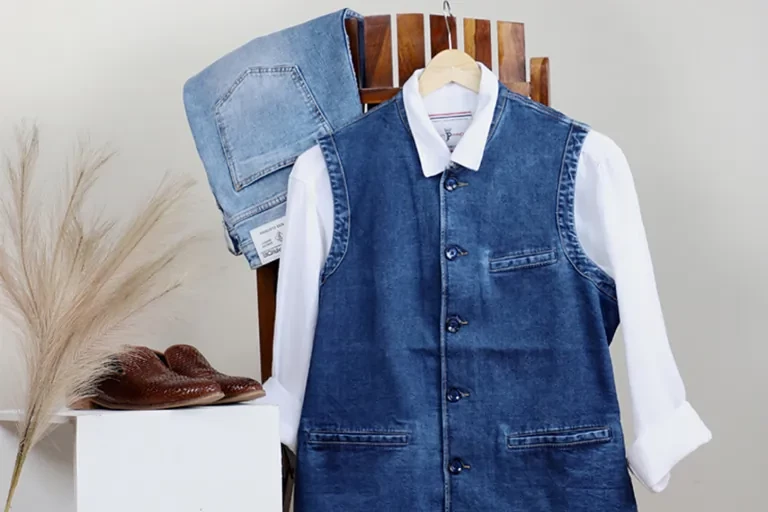 Who doesn't want to look their most stylish self? Everyone does. However, a frequent occurring fashion mistake spoils the look you had envisioned in your head.
How many times have you put on a pair of shirts and found it to be loose for you? How many times have you worn your jeans and witnessed it to be slightly tighter than you last remember it? And how many times have you tried to pull off the outfit despite it being baggy or suffocating for you.
The solution for the same is actually pretty straightforward – learn what your body requires.
By understanding your body type, you can accentuate your best features and downplay any areas that you feel self-conscious about. This knowledge can help you feel more confident and comfortable in your own skin, as well as make the most out of your wardrobe.
One advantage of learning your body type is that it can make shopping easier. You'll know which styles and cuts of clothing to look for, and which ones to avoid. Another advantage of understanding your body type is that it can help you to create a more cohesive and polished look.
Finally, learning your body type can help you to embrace and celebrate your unique shape.
Have a look at how the wide-ranging products at John Pride can be help to different body types.
Regular Sizes: https://johnpride.in/products?pcat=regular-size
Plus Sizes: https://johnpride.in/collections/denim-mania
By focusing on your best features and finding clothing that makes you feel confident and comfortable, you can develop a sense of personal style that truly reflects who you are. So, take the time to learn your body type, experiment with different styles, and have fun exploring your wardrobe!