SPREAD LOVE WITH KIAAHVI: TRENDY PLUS-SIZE CLOTHING FOR WOMEN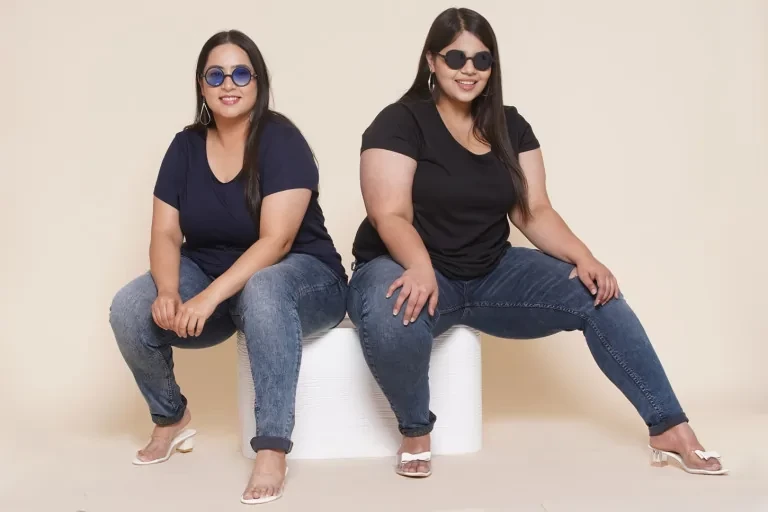 Much like our male counterpart, Kiaahvi too was came into existence back in 2003. Keeping the philosophy of Queens of Curves in mind, the brand has spent 20 years in the industry focusing on providing stylish, comfortable and high-quality clothing for plus-sized women.
At Kiaahvi, the focus is on feeling good from the inside out. The brand recognizes that plus-sized women desire to be well-dressed and comfortable, and they offer every day, luxury, and relevant fashion that never compromises on quality, style, or fit.
Kiaahvi offers a wide range of plus-sized clothing for women, including dresses, tops, bottoms, and outerwear. Their clothing is designed to flatter all body types and sizes, and they use high-quality materials to ensure longevity and durability.
A few of our collection include:
Browse through the different variety of ethnic wear that make sure to present the most stunning you.
From shirt dresses to joggers to classic blue jeans, Kiaahvi's denim collection has gotten it all.
Get ready for spring with Kiaahvi's new collection featuring bright colors, floral prints, and comfortable styles for plus-sized women.
We believe in providing utmost comfort to everyone. Hence, with the usage of breathable fabrics that allow you to move easily, Kiaahvi's philosophy is pretty straightforward - fashion should never come at the expense of comfort.
Apart from our commitment to providing stylish and comfortable clothing for our lovely plus-sized audience, Kiaahvi has also pledged to promote body positivity and inclusivity.
Now that you've learnt everything about us, what's the wait for? Surprise your loved ones or pamper yourself with trending clothing from Kiaahvi, the leading plus-sized clothing brand.