Sandeep Rathore: A Firsthand Account of Embracing John Pride's Plus-Size Fashion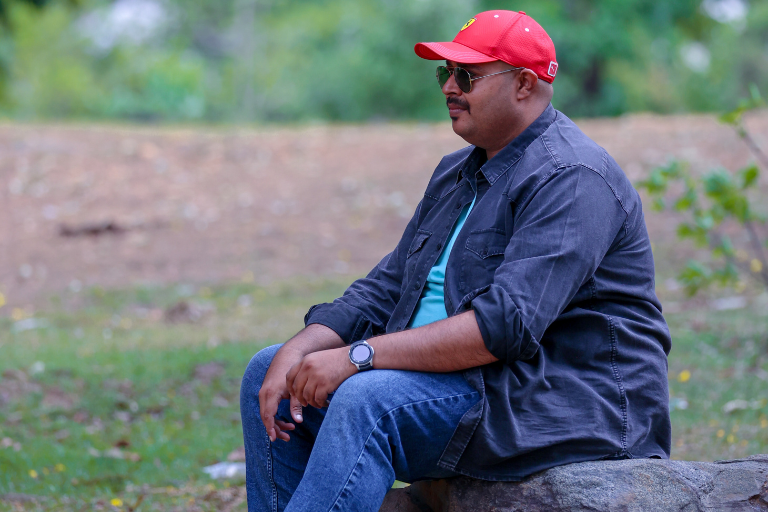 Finding the perfect blend of style and comfort can be a challenge, especially for those who don't conform to traditional sizing standards. However, brands like John Pride are redefining fashion for all body types. We had the privilege of speaking with Sandeep Rathore, a remarkable individual and model who graciously shared his personal journey and experiences wearing John Pride clothing. Join us as we explore how this brand has transformed his perception of fashion and self-confidence.
Initial Impressions and Emotions
Sandeep's journey with John Pride began with a game-changing discovery on a popular fashion app. He shares, "As a plus-size individual, finding fashionable and high-quality clothes was a challenge. When I first tried on a pair of plus-size chinos and a cotton shirt from John Pride, I was pleasantly surprised. The clothes were not only stylish but also incredibly comfortable."
Boost in Confidence
For many, clothing is more than just fabric; it's an embodiment of confidence. Even for Sandeep, John Pride helped him have the utmost conviction in himself. He reflects, "Before discovering John Pride, I often found myself sticking to plain and average clothing for functions or occasions. However, these clothes have added a 'tadka' to my dressing, boosting my confidence to attend events without hesitation."
Memorable Reactions and Compliments
Wearing John Pride clothing didn't just elevate Sandeep's confidence – it also attracted positive attention. He recollects, "My colleagues are often intrigued by my outfits during business trips or jungle safaris. They ask where I get my cargos and T-shirts from, a testament to the unique style and quality of John Pride."
Unveiling Confidence on Special Occasions
Certain occasions demand an extra layer of confidence. Sandeep shares an empowering moment from his life, saying, "Wearing John Pride blue denim to a creator's meetup where I had to interact with the Chief Minister of Chhattisgarh was a game-changer. The outfit not only boosted my confidence but also offered unmatched comfort."
Personal Style Redefined
From chinos and cotton shirts for professional occasions to jeans and round neck T-shirts for casual wear, Sandeep has found his style sanctuary within John Pride's collection. He proudly admits, "I've embraced every category of John Pride's clothing. I have more than 30 items in my wardrobe, from chinos and cotton shirts to jeans and round neck T-shirts, even traditional kurta-pajama sets."
Sandeep Rathore's journey with John Pride summarises the brand's commitment to inclusivity and empowerment. With every outfit he wears, he embodies the transformation that fashion can bring to an individual's confidence and self-perception. His story serves as a reminder that fashion has the power to uplift, empower, and transform lives. Through Sandeep's experiences, John Pride emerges as a brand, proving that every individual deserves to feel confident and stylish in their own skin.