DENIM ON DENIM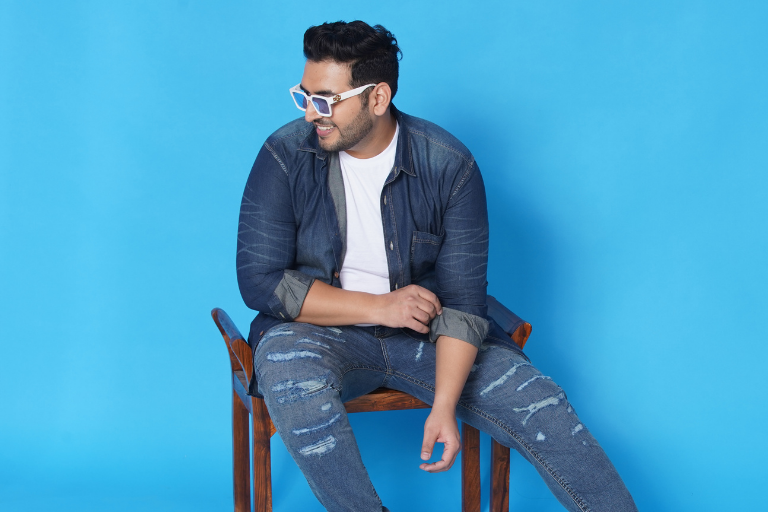 Things have changed. These days pulling on your best jeans and the beat-up trucker jacket isn't just okay, it's encouraged as long as you follow the rules.
WEAR A DIFFERENT SHADE OF DENIM ON TOP AND BOTTOM
The contrast between shirt and pants offers dimension and ensures your look is more contemporary, less adult one-piece. Try a pair of black jeans and a light wash distressed denim jacket, or pair lighter denim with a navy chambray button-up. Feeling colorful? A pair of fall-friendly jeans in olive or burgundy look sharp with a dark denim western button-down.
BALANCE YOUR TOP AND BOTTOM FITS
While balancing your colors, also consider balancing fits. If your shirt or jacket is a looser style, opt for skinny or straight-fit pants. Conversely, if you prefer looser pants, go for a more fitted denim topper. Full baggy or skintight can distort your shape and be a bit uncomfortable.
TRY THESE DENIM-ON-DENIM COMBINATIONS:
Black or grey jeans + chambray shirt
Black or grey jeans + white t-shirt + light blue denim jacket
Light wash jeans + dark blue denim shirt
Colored jeans + chambray shirt
Black or grey jeans + burgundy chambray shirt


FINISH YOUR LOOK WITH A COORDINATED BELT & SHOES
If you're a more casual, everyday gent, pair a denim-on-denim ensemble with your favorite fashion sneakers or slip-on styles. Feeling more fashion-forward? A pair of dark taupe Chukkas or Chelsea boots and a coordinating belt is easy way to add extra style points. When done right, denim-on-denim is the epitome of cool and contemporary, so try out these tips and make denim a do in your closet this season.
BONUS TIPS:
Doubling down on denim doesn't just mean stacking blue hues together. So mix up one of your other colored jeans, like a chalky gray or jet black, with a washed indigo jacket.
Tuck in your denim shirt to start, then finish the look off with one sharply tailored blazer.
The easiest way to veer into Canadian Tuxedo territory (Denim on Denim) is to wear two similarly washed denim pieces together.
If you are thinking about wearing two similarly-hued denim pieces in tandem, make sure both come in clean, unwashed indigo.
Just because you're rocking black denim doesn't mean that tonal mixing we told you about goes out the window. In fact, it's hard to think of a better combo than black and grey when you're trying to embrace your inner punk.
If you're committing to the denim on denim look, you're already set to turn heads. So keeping everything else you put on on the simple side shows people you're not just looking for attention.
Rolling with two denim pieces in one look doesn't just mean a trucker jacket and jeans. You can keep your indigo mixing to the top half as long as you stick with separate shades of each.